Festival de Suresnes
(Suresnes / 2012 / 1er prix)
As the winning team of the First prize in the Jardin en Seine contest in Suresnes, we were tasked to design a garden around the theme of the Contrast. We chose to make a very graphic and urban landscape with a wild and rural background.

17m²
de dalles

12m²
de gazon

14m3
de sable

189
plantes

2
bassins

7
sponsors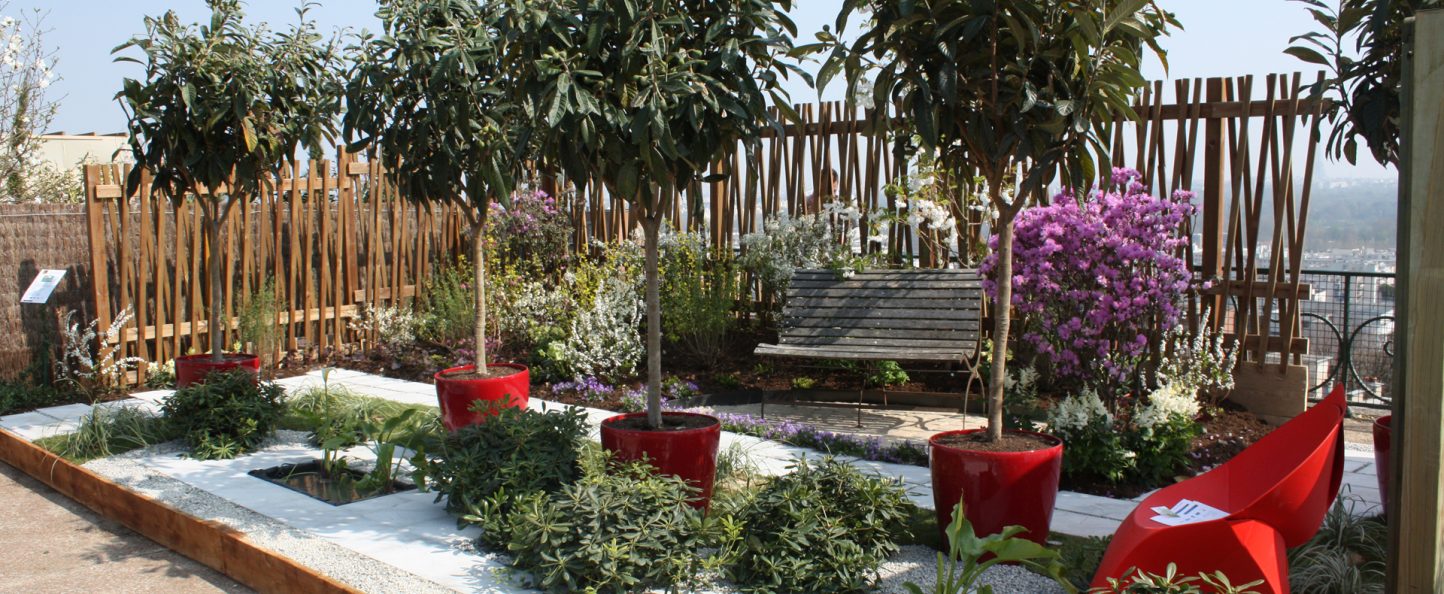 Festival des jardins de Chaumont-sur-Loire
(Chaumont-sur-Loire / 2006)
After selection by the jury of this famous international Festival in Chaumont-sur-Loire, we showed a wonderful garden on the theme of playing…again ! This time, we took our inspiration from Alice in Wonderland, its fantasy, its strangeness and its mirror games. We built a huge double slide through which visitors glided to enter our garden ! A first in this festival's history, and a great success to boot.

23
catalpas dorés

27kg
de mosaïques

15m³
de sable

625
plantes

5
personnes

7
sponsors
Carré des Jardiniers
(Paysalia / 2015 / finaliste)
We were selected (among 52 contestants) as finalists at the Carré des jardiniers contest in Lyon 2015, where we presented a (necessarily short-lived) garden on that year's theme, the playground. We created a moss nest, a magic forest and a wild grass prairie to get away from school… « Grands Reportages », a renowned French TV show, even filmed us during the preparation and setup of the garden !

47000
billes bleues et vertes

45m³
de terreau et terre végétales

400
branches de saule

748
plantes à planter

4
personnes pour tout faire

9
9 sponsors merci mille fois !